Eyebrow Extensions
Eyebrows are the most important frame to the face and give an instant facelift!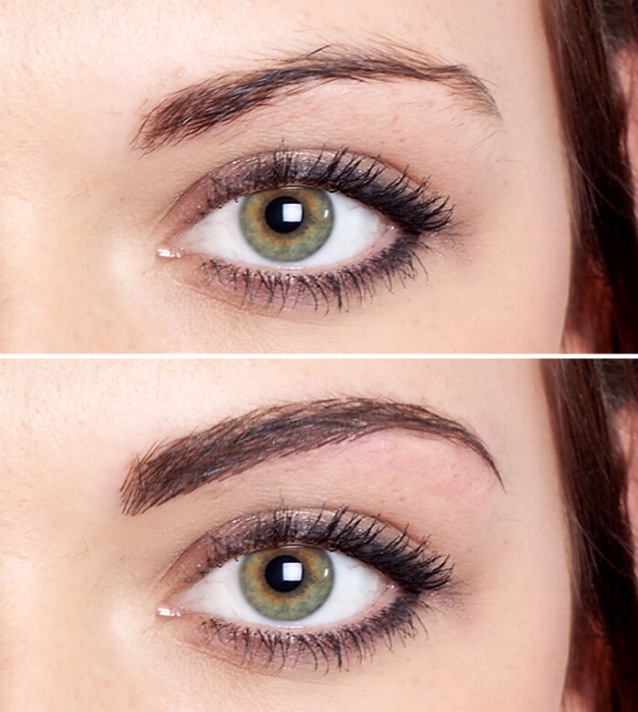 Many women suffer from damaged eyebrows or eyebrow loss due to:
over-plucking through the years
scars
medical conditions such as hypothyroidism, alopecia, or trichotillomania
treatments such as chemotherapy
hormone imbalances
mineral deficiencies
menopause
aging

Women who have naturally sparse eyebrows, or sparse eyebrows due to a cause listed above have used many cosmetic products over the years to fill in their eyebrow area.
Powders, Pencils,
Tinting & Tattooing...

There was no available option for gaining realistic texture, contour, and feel to the eyebrow area... UNTIL NOW!

Eyebrow Extensions are changing women's lives! Applied individually to either the eyebrow hair, or directly to the skin -- we can now transform ANY eyebrow into a perfectly sculpted eyebrow, in one appointment!

Eyebrow Extensions are available in 4 shades: honey-blonde, auburn, medium brown and dark brown.
Brow Extensions are waterproof, sweat proof, and safe for sensitive skin!
They last 10 days on the skin with proper care!

Price: £20.00
Click here to see our fill list of beauty treatments.