Semi Permanent Mascara:
Our Semi permanent mascara treatment is a fabulous product that takes all the work out of your eye
makeup routine.

How it works:
Kick back on a spa table for 30 minutes while Sue paints each individual lash with a polymer formula

that resembles your most dramatic mascara.

The Result:

This treatment makes lashes appear thicker and longer and lasts for up to four weeks!

Imagine no more applying or removing flaky messy mascara every morning and evening!
No more panda eyes in the middle of the day and no need to reapply mascara!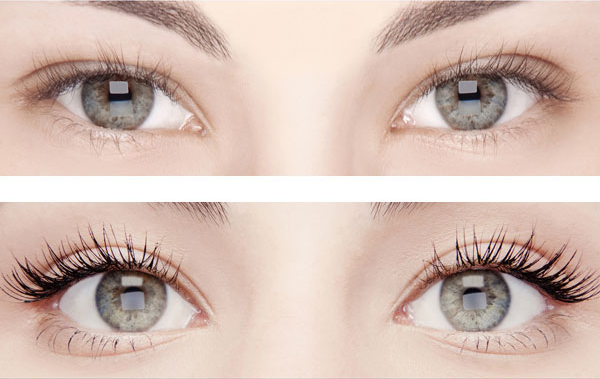 Before

After

The treatment is amazing for holidays and special occasions as the product is totally waterproof and

gives the illusion you are wearing mascara at all times!
It is also perfect for the person who wants a lash treatment that works, to give the lashes an amazing
chic and clean look that gives you the freedom to wake up in your makeup.
Semi permanent mascara is available in one colour - Black.
Price List:
Eyelashes (Top & Bottom): £20.00
Eyelashes (Top): £15.00
Eyelashes (Bottom): £10.00

Click here to see all our treatments' Price List.